Recipes
Chicken Links Green Curry

*Due to current restrictions, Chicken Links are currently unavailable. We hope to be back in your favorite Costco location soon!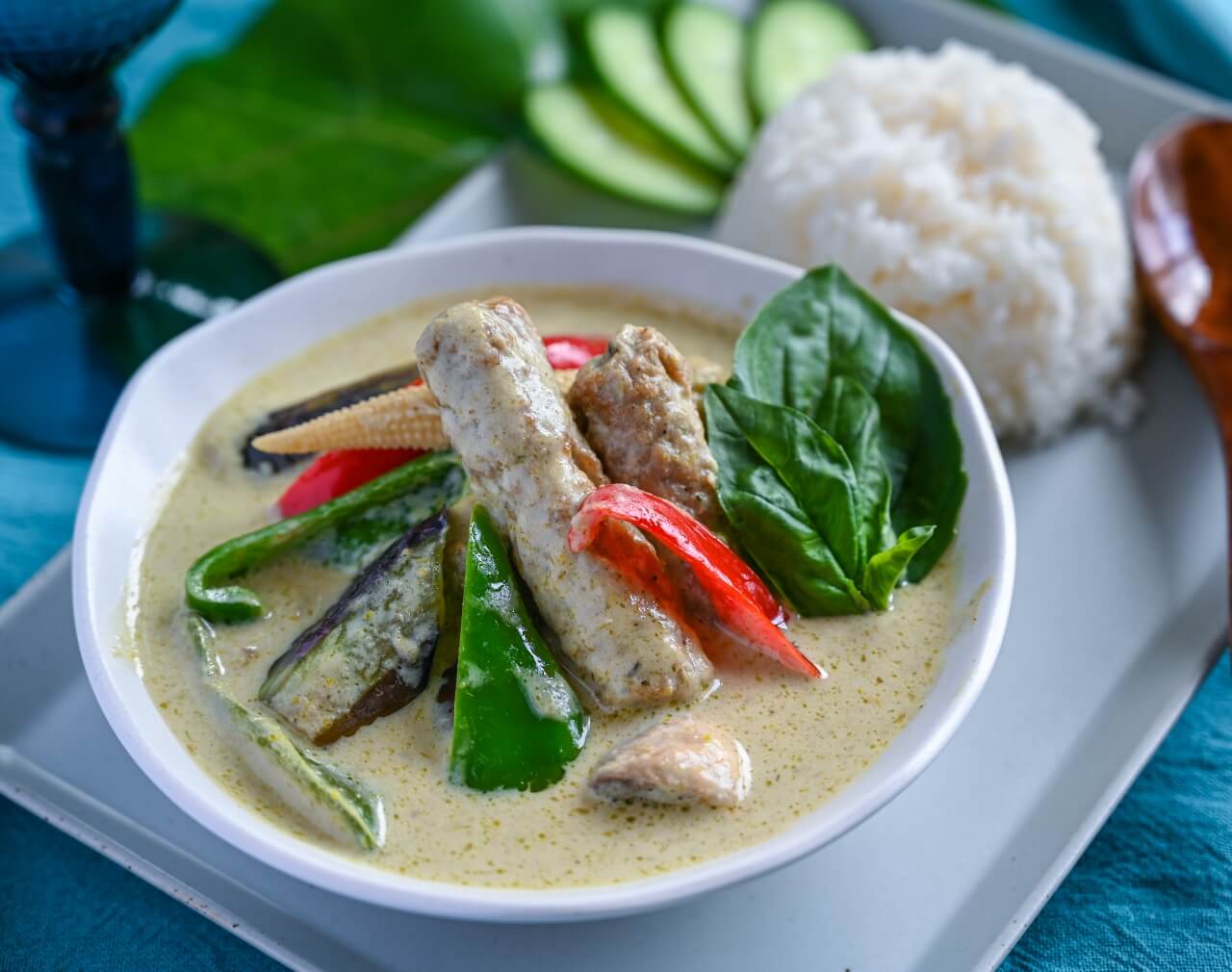 Chicken Links Green Curry
Serving Size: 3-4

20 minutes
This Thai-inspired green curry is a simple dish for weeknight dinners. Made with pre-cooked Jones Dairy Farm Chicken Links for extra convenience, you can whip up this tasty meal in under 30 minutes. 
2 Eggplants
4 Mushrooms (Any type)
2 Bell Peppers
4 Baby Corns
10 Sweet Basil Leaves
½ Chili Pepper
50g Green Curry Paste
1 Can Coconut Milk (400g)
½ tbsp. Sugar
1 tsp. Gara Soup
1 tbsp. Fish Sauce
150 ml. Water
1

First, remove the seeds from the chili pepper and cut into one inch pieces

2

In the same manner, cut the rest of vegetable into small vertical pieces

3

Take a frying pan and heat oil on medium heat. Add the chicken links until browned, then remove.

4

Place the eggplants, bell peppers, chili pepper, mushrooms, and the baby corn into the same pan then remove once vegetables are cooked through

5

Taking a paper towel, wipe the excess debris and oil off the pan

6

Add vegetable oil into the pan and fry the green curry paste on low heat for about one minute

7

Add the coconut milk precipitate first and fry; then follow with the rest of the coconut milk along with water, sugar, and gara soup

8

Allow this mixture to boil

9

Add the vegetable mixture and chicken links into the pan and allow to simmer for about five minutes

10

Add the fish sauce and basil leaves, then turn off heat

11

Serve on a plate with warm rice
Back to the list