Recipes

Japanese Curry Bread 'Kare-Pan' made easy using sandwich bread and instant ready-made curry pouches. But it's no ordinary Curry Bread with the addition of Jones Dairy Farm Canadian Bacon and cheese. Perfect for a mid-day snack or a packed lunch.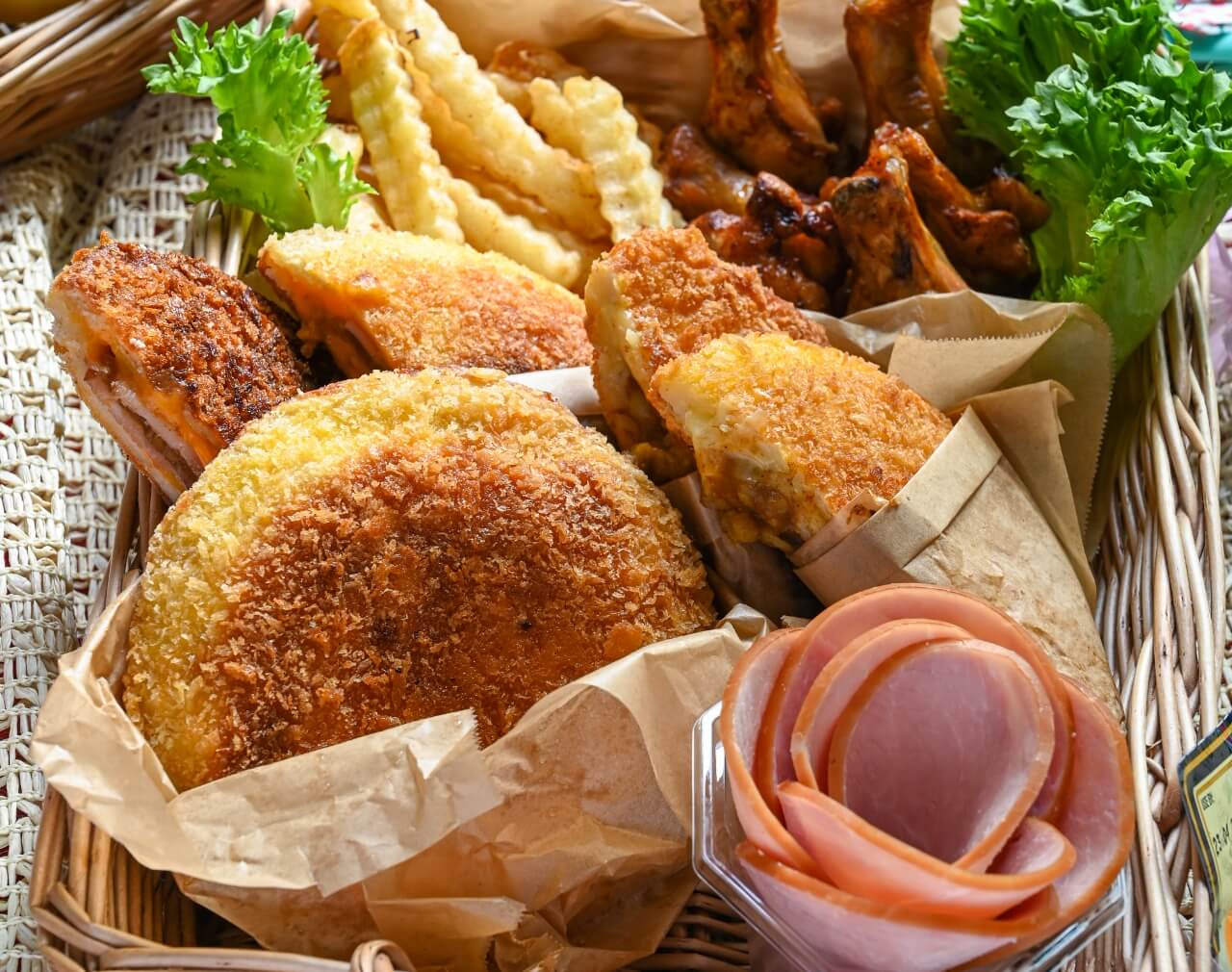 Canadian Bacon and Cheese Curry Bread
Servings: 3

25 minutes
6 slices Jones Dairy Farm Canadian Bacon
6 sliced cheese
6 slices of bread
1 pouch ready-made Japanese curry
1 medium sized potato
100g panko
1 egg
4 tablespoons flour
2 tablespoons water
Oil, enough to fry
1

Prep: combine egg, flour, and water to make a batter.

2

Wrap the potato in plastic wrap and heat in a 600w microwave for about 5 minutes. Place potato and ready-made curry and mash to combine.

3

Flatten bread with a rolling pin./span>

4

Place sliced ​​cheese → Canadian Bacon → curry → Canadian Bacon → sliced ​​cheese in the center of the bread in that order. Apply a small amount of batter around the bread and sandwich it with another piece of bread. Firmly press around to adhere.

5

Trim bread crust (3) by firmly placing a bowl in the center and pulling excess bread.

6

Apply batter to both sides of the bread and cover with panko.

7

Add 1 cm of oil into a pan and heat it to 170C. Deep-fry until both sides are browned.
Back to the list